More than just a backpack
Av Christian Jensen13. February 2019
Articles published in Norwegian about backpacks has been among the most read ones in 2018. It is understandable since there are not so many tests of backpacks particularly suitable for hiking and mountain biking.
When I was at ISPO Munich, one of the main goals was to look for new backpacks and manufacturers and the selection was awesome. Hopefully some of these products will come to Norway in the summer and a couple of these will be on the test bench here at Sykkelhjulet.no.
In 2019, the tests will take place on the baseline as in 2018. But equipment is replaced every now and then when it gets worn or you want an upgrade. The same applies to the equipment I carry with me on a trip in the mountains. Therefore, I have changed the equipment list a bit since 2018, but there are still important parameters to go through the tests.
Fit and Ventilation
A backpack should fit you well. A pack for running does not have to be suitable for a ride. Ventilation must be good when the user has a relatively high intensity level over a long period of time, which means that you produce a lot of heat and condensation.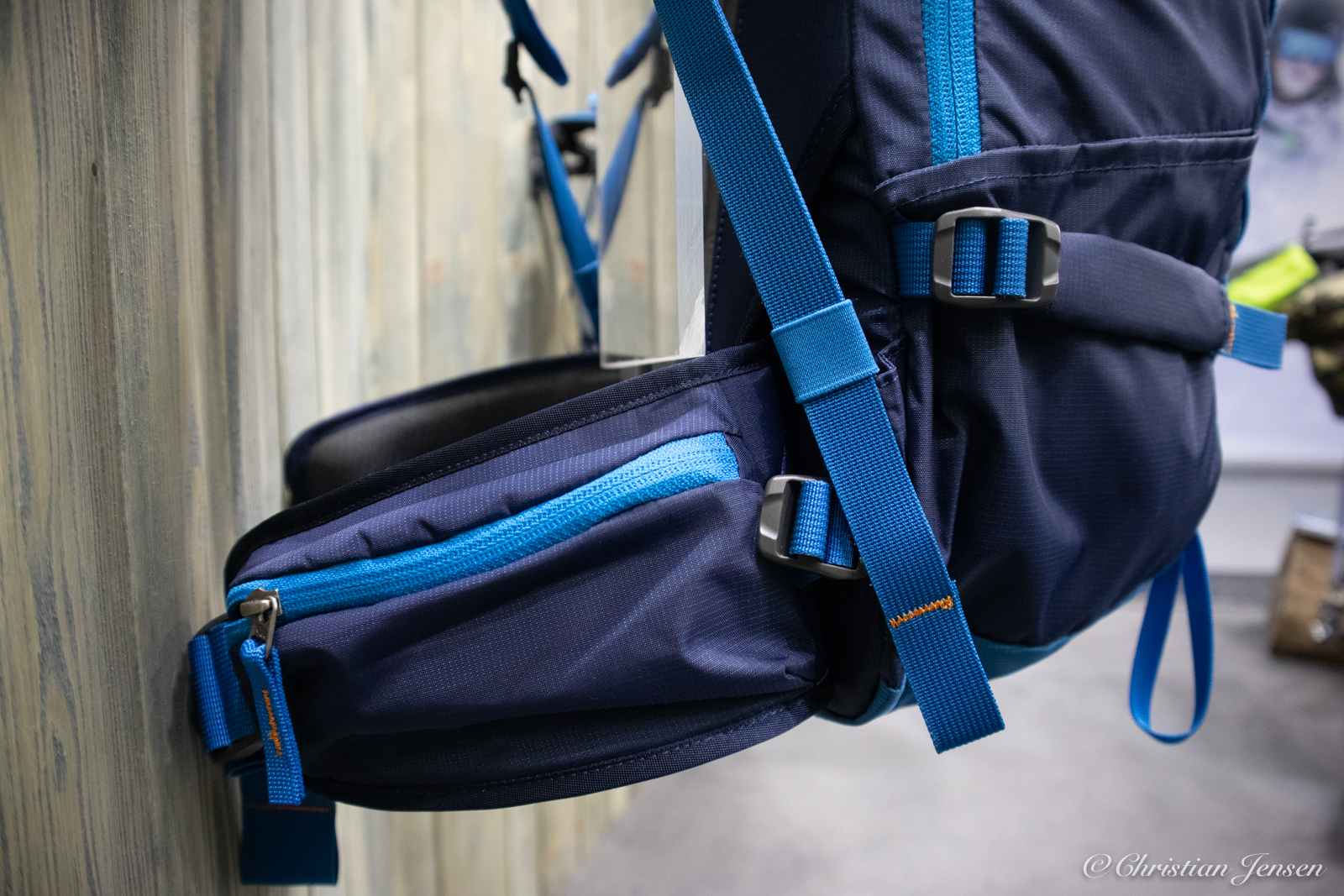 Compartments
While on a journey, whether its long or short, it's a good thing to keep things tidy. Being able to separate dirty and clean is very important. Being able to keep the food away from the garbage is essential. So the pack must be equipped with enough compartments, but at the same time not have too many of them so that space becomes difficult to utilize. In addition, it must be easy to get to if you, for example, want an energy bar or similar.
Previously, I packed some equipment with me and this list is now updated and in addition divided into three. The first list for the local tours. The second list as an addition to the first when you are going for a little longer day trips and the third list as an addition to the first two when going on trips over several days
Local tours

1x hose: It's a good idea to have a snap bike snake
Patch cases : Good to have if I have used the tubing
Cover levers : Without these I will not be covered
Pump : Nice to have to get air into the tire again
Giraffe : The weakest link at the back. Do this then you need to have a new one with you
Gear : Always boring having to ride the heaviest gear all the way home
Multi tool: From small adjustments to major repairs, tools are needed.
Water : Super-important on tour

First Aid Kit: Have you ever had an accident without first aid equipment, never do it again.
Camera : For documentation

Longer day trips

1 x hose : An extra one is wise on long trips.
Windbreaker / Rain jacket : Even though the sun is shining when you start it might not be doing that when you end your trip
Food / candy : It's good with something to eat on the trip
Leatherman : Knife and some other equipment is fine to have in addition to the multi-tool on long trips.

Multi-day tours

Sleeping bag
tent
Primus/Water heater
Extra clothes
Hygiene articles
Drinking System
On the bike you are often in good speed and then it must be possible to utilize the moments and take a sip of water while one the bike. Having a drinking system on the bag I consider to be a significant advantage.
Outer Mounting Options
Being able to hang the helmet on the pack while pushing up a long hill, or being able to attach the tent on longer trips. The outside of the pack should provide good possibilities for attaching various things, but at the same time being so clean that it does not get attached to trees and bushes.
Durability and waterproofing
A backpack should be durable. There materials used should withstand a lot and repel water in a good way. If the bag is not water-repellent then it should be shipped with a rain cover.
Design, visibility and weight
A sensible and usable design is very subjective, but it is important to have good solutions for someone who is going to use the pack. The fact that the bag is also well visible in the environment is important. Should one have an accident, an orange backpack with reflexes can be what makes you found one day earlier by the search and rescue teams. Another aspect of the design is what the pack actually weighs. A gram or two extra is not the essential here, but when it comes to several hundred grams it can actually matter.
Summary and Price
The latter is the price. Here it is important to be competitive. During the test, the tester has made up his mind with the bag. This is quite subjective, but here the writer have the possibility to put words and express these views.
This is the starting point for the tests to be done in 2019.
Christian Jensen
Sivilingeniør, terrengsyklist og relativt datakyndig. Ble bitt av sykkeldilla i ung alder, men først i 2008 slo det ut for fullt. Krydrer gjerne tilværelsen med gåturer og skigåing. Har siden 2009 bidratt på Sykkelhjulet.no og gjør det fortsatt. Trives best i skogen på sykkel, gjerne med følge og kamerautstyr.